Posted: July 21, 2022, 10:54 a.m.
Last update: July 21, 2022, 10:54 a.m.
Hong Kong police have shut down a major gambling operation active in the Chinese SAR. They're still gathering all the details, but have already determined that the ring has ties to a known triad in the city.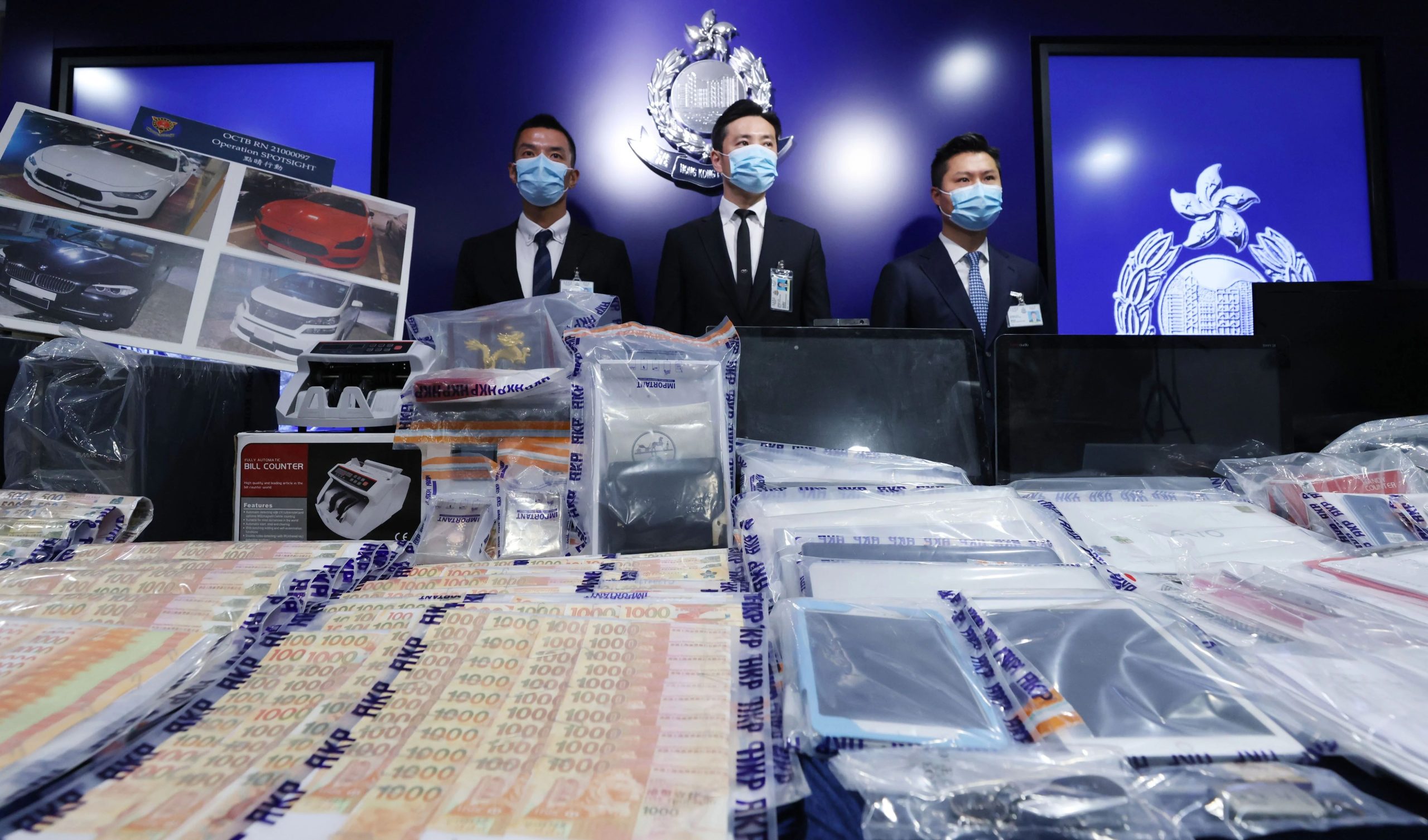 A report from South China Morning Post reveals that police arrested 48 people in an operation that included raids in seven different locations. The raids took place in several areas of the city, with the suspected leader, 12 associates and 35 players arrested.
The criminals are said to belong to the Wo On Lok triad, one of the oldest in the city. Around this time last year, police arrested another of the big triads, Wo Shing Wo, and his illegal gambling operation. It was the biggest bust the police had done in over a decade.
Millions of dollars lost
The coordinated raids took place in Yau Ma Tei, Mong Kok, Sham Shui Po and Yuen Long. Police confiscated around HK$13 million ($1.65 million) in cash and property. They seized HK$2 million ($254,800) in cash, along with two sports cars, luxury watches and more.
However, that was only a small part of what the operation achieved. Police believe that over the past two years, the triad has raised over HK$33 million ($4.2 million) through its illegal activities. The criminal organization later laundered most of this money through shell companies it set up to conceal the flow of money.
The operation successfully dealt a blow to the union, affected its sources of income and stopped its illegal activities.said police commissioner Lui Sze-ho.
In six of the locations, the gang had installed arcade betting machines, while the seventh housed an illegal mahjong parlor. Due to COVID-19 restrictions, many legal venues have closed or introduced social distancing measures, which criminals have used to their advantage.
In addition to gambling, patrons would have had ready access to drugs and other vices for entertainment. Those arrested now face charges of money laundering, membership in a triad, operating an illegal gambling establishment, illegal gambling, drug trafficking and more.
The individuals are between 21 and 63 years old. Police officers arrested for illegal gambling face up to nine months in prison and a fine of up to HK$50,000 (US$6,370). However, organizers face seven to 14 years and fines of up to HK$5 million ($637,000).
Triad tracking
It is possible that the raids were the result of other recent crackdowns. In May, police arrested 230 people in an operation dubbed Thunderbolt 2022.
During this operation, police seized 13 million Hong Kong dollars ($1.65 million) in cash and gambling chips. They also confiscated gambling tables, drugs and alcohol . The raids all took place over a single weekend, but were part of a larger six-week operation police carried out to dismantle the triads.
Police coordinated the raids with their counterparts in Macao and China's Guangdong province. Thunderbolt 2022 ended on July 4. It was three days after the 25th anniversary of Hong Kong's handover to China by Britain.